(Please check out yesterday's post about a wonderful coaching opportunity with my friend Joanna.)
Do you all remember this post where I styled this beautiful shirt and skirt together having no idea if they'd actually work together? Well, they do. At least I think so.

I am so glad I scooped up this skirt because I've already found so many ways to wear it! And no surprise, I've thought of so many ways to this top too.
I don't have the shoes I used in the original post so I decided to wear these yellow flats for a pop of color.
So what do you think? Do the top and skirt go together? Did you snag this awesome skirt or top? If so I want to see how you wear it! Email me for a collaboration (hint hint, I have one coming up with an awesome blogger because I emailed her that we have the same skirt!)
HELP! I thought it would be fun to start a style challenge that would be run on instagram and have optional blog posts link up. The idea is that everyday there would be a different challenge such as floral, stripes, pattern mix, your favorite shoes, etc. I need help in knowing how many of you would be interested, and ideas on daily prompts!! Comment on the post, email me, send me an Instagram direct message, whatevs! Just let me know!
Linking up with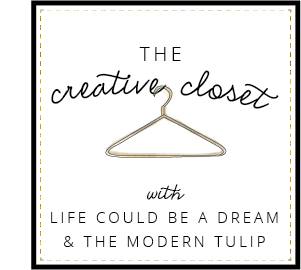 —————————————————————————————————————————–